Give us a call


845.544.4622​
Copyright © 2017 MY-JUNK-MAN Warwick, NY​ 10990​
Local Owned & Operated | Professional Service | Affordable Rates | FREE Estimates
​​​MY JUNK MAN is well known to give people the ease of dealing with junk / debris removal in Monroe NY. It is given that there are many people who worry about the proper disposal of their unwanted items we our well qualified in are knowledge of what can be recycled, where to take it, items we remove will be transported to the appropriate disposal facility or recycling place.

Whether its in your home, yard, driveway or cluttering up your garage or storage room, give us a call and we will send our truck to pick up, remove everything you want gone. So when you need immediate and affordable Junk removal in Monroe NY, call us for hassle-free service. We offer flexible scheduling and payment options to best fit your needs.



MY-JUNK-MAN
​​Your local junk removal company
Call today to schedule your
​Junk Removal in Monroe NY ​and Surrounding areas

​​ (845) 544-4622
​
​Free no obligation estimates
Our Junk Removal Service is available in
​Monroe NY and ​throughout Orange County, NY​
​


Service Area


​Blooming Grove, NY 10914 - Campbell Hall, NY 10916
​Central Valley, NY 10917 - Chester, NY 10918
​Circleville, NY 10919 - Florida, NY 10921 - Goshen, NY 10924
Greenville, NY 12771 - ​​Harriman, NY 10926 - Highland Mills, NY 10930
​​Johnson, NY​​ 10933 - Middletown, NY 10940, 10941 - Monroe, NY 10950
​​Montgomery, NY 12549 - ​​New Hampton, NY 10958 - ​New Windsor, NY 12553 ​ Otisville, NY 10963 - Pine Island, NY 10969​ - Rock Tavern, NY 12575
​Salisbury Mills, NY ​12577 - ​Slate Hill, NY 10973 -​ Unionville, NY 10988
​Warwick, NY ​10990 - Washingtonville, NY 10992 - Westtown, NY 10998
_______________________________________​

Junk Removal Warwick NY 10990 - Junk Removal Middletown NY 10940​​​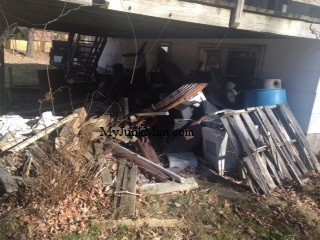 MY-JUNK-MAN


Junk Removal Monroe NY​
Whatever your removal needs are we can help. We can safely remove any junk, debris, garbage, clutter, couches, washers, refrigerators, dressers, mattresses, exercise equipment, furniture removal and more.

​Just call for us and leave it where it lies. Yes, we will climb the stairs and carry it out of the house. Let us take care of all the work.